St. Vital Roman Catholic Church
PO Box 58, 11-18th St. East
BATTLEFORD, SK.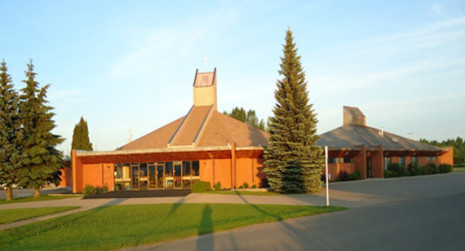 Welcome To The New St. Vital Roman Catholic Church Website
Our new website is easy to use and is compatible with new devices like smartphones and tablets.
Our "Home" page provides a quick overview of what's happening in our Parish without requiring you to "dig" for our most current information.
Our Mass Schedule for the upcoming 7 days is now available on every page of our website.
Parish events have been organized into our new Events Calendar.
Please feel free to explore and learn what our new site has to offer.