St. Vital Roman Catholic Church
PO Box 58, 11-18th St. East
BATTLEFORD, SK.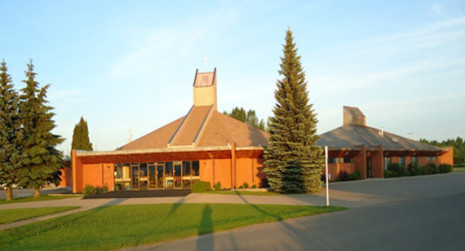 2023 Catholic Inspiratational Calendars are coming!
Support your CWL and reserve your copy.
Call or text Shannon @ 306•317•0878
​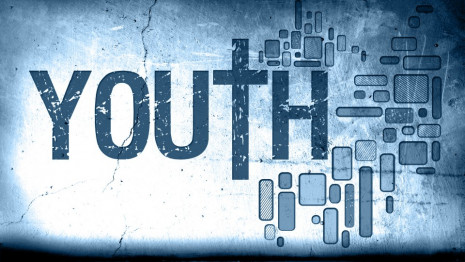 Youth – Come...Let's gather!
Tri – Parish Youth Group
Friday, Nov 25, 2022
7 pm – 9 pm
St. Joseph Calasanctius Hall 1942 98th St.
North Battleford

We welcome you to sing the
Joy of Christmas
with the St. Vital Family at a Potluck Supper
Sunday November 27, 2022
St. Vital Parish Centre
Gathering @ 5:30 pm – Supper @ 6:00 pm
Great food & Christmas carol singing
Welcome all!

Dec 4, 2022 10:00 – 12:00
Everyone is welcome!
K of C Council # 5626

MUSICAL CELEBRATION
SUNDAY, DECEMBER 4TH AT 2:30 PM
ST. VITAL CHURCH
FEATURING Dave McQuaid, Erin McQuaid, John Chipak
and other talented performers.
A variety of music will be featured!
THIS IS A FAMILY EVENT. BRING YOU FRIENDS.
DONATIONS ARE GREATLY APPRECIATED.

St. Vital Ladies Christmas Social
Please join us on Thursday, December 8
for a time of faith, fun and fellowship!
Mass: 6:30 pm
Refreshments and Social: 7:00 pm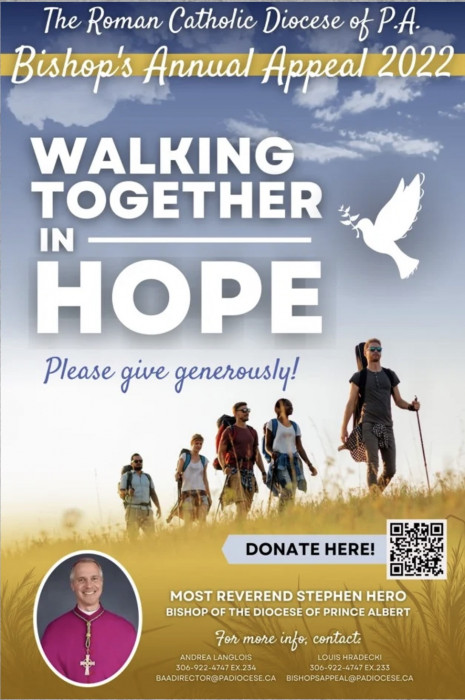 Watch Bishop Stephen Hero's Annual Appeal Video

Meetings
The St. Vital CWL meets regularly Sept - June on the second Thursday of each month in the St. Vital parish hall.
Mass: 6:30 pm
Meeting: 7:00 pm
Next Meeting: January 12, 2023

Meetings
Meeting: 7:00 pm
Next Meeting: Tuesday, October 6. NO MASS

St. Vital Senior Youth Group
(Gr. 8 and up)
Meets regularly 1st and 3rd Fridays
at St. Vital Parish
WELCOME!